Unifor-McMaster Labour Studies Certificate
Unifor-McMaster Labour Studies Certificate courses are designed specifically for Unifor members. Created by labour experts, certificate courses combine theoretical knowledge with practical information to help members develop critical thinking skills through a learning process built on a commitment to participants that focuses on a respect for prior experience, skill and activism. This certificate is only offered on a part time basis and individuals can enrol at any point in the year.
Education plays an important role in building a knowledgeable membership and in strengthening workplace leadership. Whether your goal is career advancement, you're working towards a degree or are interested in self-development, the Unifor-McMaster Labour Studies certificate will help you succeed in today's complex world of work.
The certificate is designed to be completed at your own pace. Courses are now all being offered online so that you can participate from the comfort of your home.
About the Program
Requirements and Timelines
Students are required to complete 36 units in order to be eligible to graduate. Unit values range from 1 to 4 units depending on the class. Courses are delivered through online learning and video conferencing. Students are required to take 24 units of courses from the following list:
History of the Canadian Auto Workers Union (4 units).
Current Challenges to the Labour Movement (4 units).
Introduction to Workplace Issues (4 units).
Globalization and Democracy (4 units).
Making Work: Factors Shaping Today's Workplace (4 units).
Wal-Mart: Driving a New Brand of Capitalism (4 units).
Government, Labour Regulation and the Workplace (4 units).
Solutions to Global Warming (4 units).
Labour and Media (4 units).
Labour in Film (4 units).
Labour in Documentary Film (4 units).
Film and Ideology (4 units).
Photo Essay Project: Social Justice through Photographs (4 units).
Labour History as Told Through Music (4 units).
Art, Labour Activism and Change (4 units).
Working Class Life (4 units).
Who are the 1% (4 units).
Food, the Environment and Workers Power (4 units).
Understanding Mexico: The Struggle for Social Change (4 units).
Unions and Society (4 units).
US Foreign Policy in Latin America (4 units).
Living Wage and Universal Basic Income (4 units).
The Co-op Movement (4 units).
Registration
Unifor members employed at Ford, GM, and Chrysler can continue to enroll in courses at no direct cost. Inform your area Unifor-McMaster Coordinator that you are interested in enrolling in a course, and complete the registration form.
If you have completed your Paid Education Leave (PEL) – 4 Week Basic Training Program you're eligible to receive extra credit towards the completion of the Unifor-McMaster Certificate. Please send us a copy of your Basic Training PEL Certificate along with your name and student number. Upon receipt of your documentation, 8 additional units will be added to your student record.
Financial Information
Contact your UNIFOR local for funding information.
Courses
Winter 2023 Courses
UNIFOR 239:US Foreign Policy in Latin America
4 sessions Does the US promote 'freedom, democracy and human rights' in Latin America? Or does it play a role in overthrowing governments, suppressing workers, and supporting corporate plunder and impoverishing the region?
Thursdays, Sept 14, 21, Oct 12, 19, 5:30-8:30 pm
UNIFOR 240:Is the Cost of Living out of Control?
4 sessions Why have housing and groceries become so expensive? Why is inflation increasing faster than wages? Who is benefiting from this and who pays the price? What are the prospects for workers fighting back? A different author will join us each session to discuss.
Thursdays, Oct 26, Nov 2, 23, 30, 5:30-8:30 pm
UNIFOR 241: Corporations on the Offensive: Have Workers had Enough?
1 Session US economist and host of 'Democracy at Work', Richard Wolf joins us to describe how corporations are attacking workers' living standards, and how many workers in the US and around the world are fighting back. What can Canadian workers take away from this?
Monday, Oct 2, 5:30-8:30 pm
UNIFOR 242: UNIFOR Turns 10: Challenges, Successes, and Prospects for the future
1 session Join us in a discussion about the 10th anniversary of the birth of UNIFOR, and assess our successes, challenges, and prospects for our future.
Monday, Dec 4, 5:30-8:30 pm
Apply to the Unifor-McMaster Labour Studies Certificate
Find a Social Sciences Expert
Researchers
Dr. Michelle Wyndham-West
Adjunct Assistant Professor, Health, Aging & Society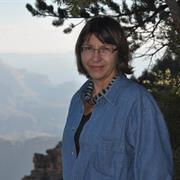 Dr. Maria Stroinska
Professor, Linguistics and Languages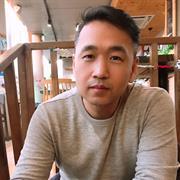 Tommy Wu
Assistant Professor, Labour Studies
Asian Field