Unifor-McMaster Labour Studies Certificate
Unifor-McMaster Labour Studies Certificate courses are designed specifically for Unifor members. Created by labour experts, certificate courses combine theoretical knowledge with practical information to help members develop critical thinking skills through a learning process built on a commitment to participants that focuses on a respect for prior experience, skill and activism. This certificate is only offered on a part time basis and individuals can enrol at any point in the year.
Education plays an important role in building a knowledgeable membership and in strengthening workplace leadership. Whether your goal is career advancement, you're working towards a degree or are interested in self-development, the Unifor-McMaster Labour Studies certificate will help you succeed in today's complex world of work.
The certificate is designed to be completed at your own pace. Courses are now all being offered online so that you can participate from the comfort of your home.
About the Program
Requirements and Timelines
Students are required to complete 36 units in order to be eligible to graduate. Unit values range from 1 to 4 units depending on the class. Courses are delivered through a combination of face-to-face instruction, online learning, and video conferencing. Students are required to take 24 units of courses from the following list:
History of the Canadian Auto Workers Union (4 units).
Current Challenges to the Labour Movement (4 units).
Introduction to Workplace Issues (4 units).
Globalization and Democracy (4 units).
Making Work: Factors Shaping Today's Workplace (4 units).
Wal-Mart: Driving a New Brand of Capitalism (4 units).
Government, Labour Regulation and the Workplace (4 units).
Solutions to Global Warming (4 units).
Labour and Media (4 units).
Labour in Film (4 units).
Labour in Documentary Film (4 units).
Film and Ideology (4 units).
Photo Essay Project: Social Justice through Photographs (4 units).
Labour History as Told Through Music (4 units).
Art, Labour Activism and Change (4 units).
Working Class Life (4 units).
Who are the 1% (4 units).
Food, the Environment and Workers Power (4 units).
Understanding Mexico: The Struggle for Social Change (4 units).
Unions and Society (4 units).
US Foreign Policy in Latin America (4 units).
Living Wage and Universal Basic Income (4 units).
The Co-op Movement (4 units).
Registration
Unifor members employed at Ford, GM, and Chrysler can continue to enroll in courses at no direct cost. Inform your area Unifor-McMaster Coordinator that you are interested in enrolling in a course, and complete the registration form.
If you have completed your Paid Education Leave (PEL) – 4 Week Basic Training Program you're eligible to receive extra credit towards the completion of the Unifor-McMaster Certificate. Please send us a copy of your Basic Training PEL Certificate along with your name and student number. Upon receipt of your documentation, 8 additional units will be added to your student record.
Financial Information
Contact your UNIFOR local for funding information.
Courses
Fall 2022 Course Schedule - All New Courses!
Is our healthcare system being privatized?
Steven Staples, of the Canadian Health Coalition joins us to discuss how public healthcare is gradually being privatized, with most of us not realizing it, and what this means for the future. Are we destined for a private, US style healthcare system?

One Session: Monday September 12, 5:30PM - 8:30PM.
Is CEO pay out of control?
As real wages and purchasing power of Canadian workers stagnate and decline, CEO compensation is hitting record highs - especially during the pandemic. David Macdonald, Senior Economist for the Centre for Policy Alternatives will explain. Do we need a 'maximum wage' for CEO's?

One Session: Monday October 3, 5:30PM - 8:30PM
Labour vs. the 1%
Are auto workers 'working class' or 'middle class'? What is the difference? How do corporations make so much profit while real wages continue to decline? How do employer's 'squeeze' workers? Is the system 'rigged' in favour of the 1%? With Anthony Tambureno (McMaster Labour Studies).

Four Sessions: Wednesday October 12 & 19, November 9 & 16, 5:30PM - 8:30PM.
The way forward in Auto: Maximizing opportunities with the EV shift
4 Sessions , Angelo DiCaro, Director of Research at Unifor joins us to discuss essential policy proposals for a successful transition as identified in Unifor's recently released auto policy, Navigating the Road Ahead: Rebuilding Canada's Powerhouse Auto Sector.

Four Sessions: Monday November 21 & 28, January 16 & 23, 5:30PM - 8:30PM.
Apply to the Unifor-McMaster Labour Studies Certificate
Find a Social Sciences Expert
Researchers
Dr. Harvey A Feit
Professor Emeritus, Anthropology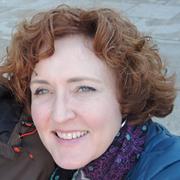 Dr. Tracy Prowse
Associate Dean, Faculty of Social Sciences
Archaeology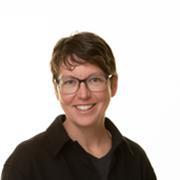 Suzanne Mills
Associate Professor, Labour Studies
Gender, sexuality and education, Indigenous health