Research
Faculty conduct cutting-edge research on domestic and international labour issues. We take interdisciplinary approaches to our research, drawing on theories and methodologies from across the Social Sciences, including Economics, Political Science, Sociology, Geography, Health and Aging, and Social Work. We are also leaders in community-engaged scholarship, collaborating with unions, community organizations and policy-makers on research that will help make work better for everyone.
Union Politics in the 21st Century
Union Politics in the 21st Century is a five-year SSHRC-funded research project led by Dr. Stephanie Ross that seeks to understand how unions are engaging politically and what political strategies are the most successful in securing worker-friendly policies.
LGBTQ+ livelihoods: uneven geographies of work and inclusion
LGBTQ+ livelihoods: uneven geographies of work and inclusion is a partnership with the University of Windsor, the United Steelworkers, Unifor, Sudbury Workers Education and Advocacy Centre and the Windsor Workers Education Centre, led by Dr. Suzanne Mills.
Assessing the Impact of COVID-19 on Ontario Workers, Workplaces and Families
Results from the 2020 survey of Ontarians on the impact that COVID-19 on their income security, employment, workplace experiences, housing and food security, and political views.
Labour OHCOW Academic Research Collaboration (LOARC)
LOARC was formed in 2010 when a group of worker health and safety activists got together with staff from the Occupational Health Clinics for Ontario Workers (OHCOW) and university researchers to examine the effectiveness of workers' rights to protect themselves from hazards at work.
Research Reports and Working Papers
Labour Resources
Find a Social Sciences Expert
Researchers
Dr. Emile Tompa
Adjunct Associate Professor, Economics
Ms. Sue Phipps
Adjunct Associate Professor, Social Work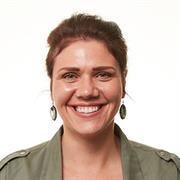 Ms. Vanessa Watts
Assistant Professor, Sociology
Gender, sexuality and education, Indigenous policy